Hemp Body Care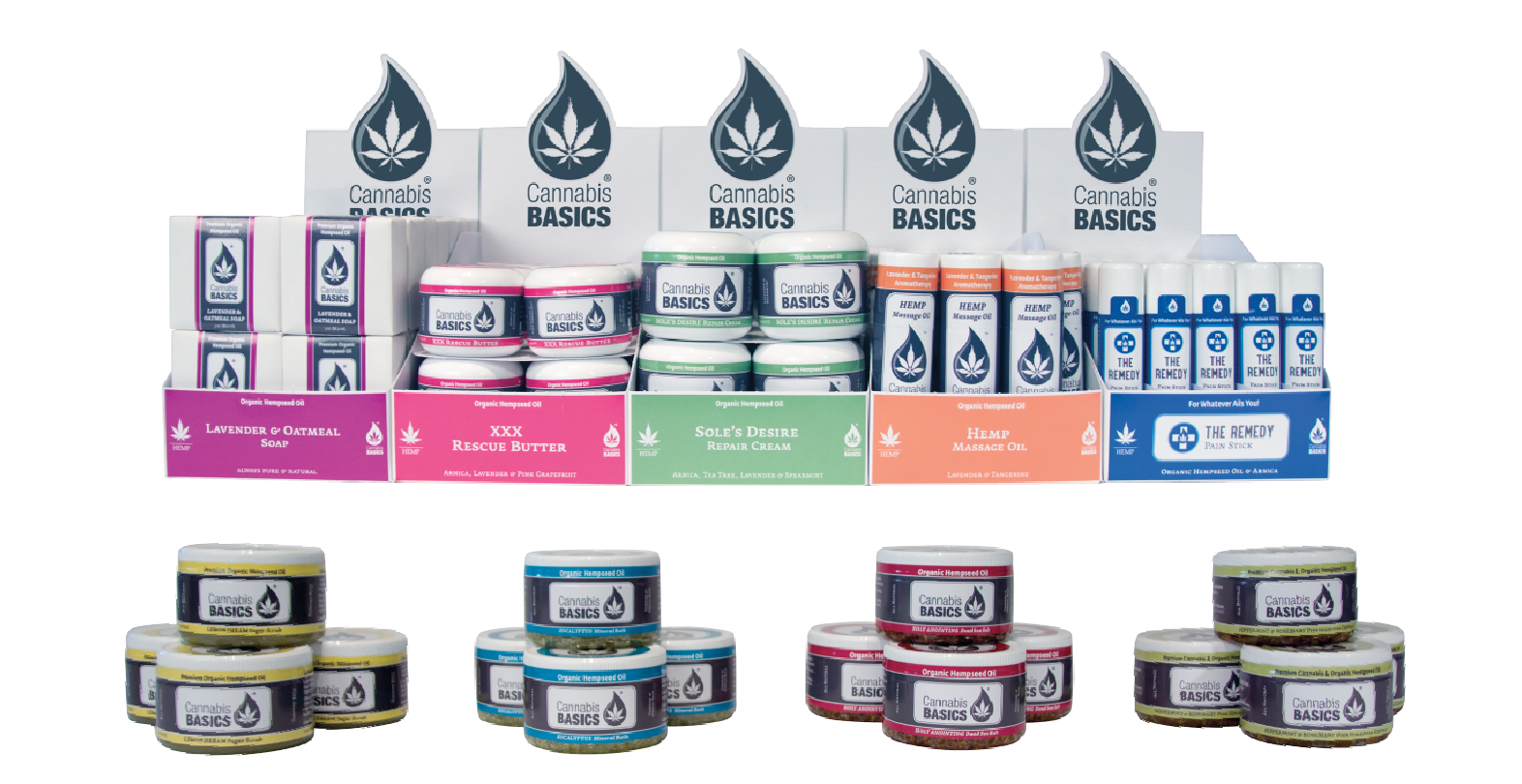 Hempseed Oil is pressed from the seeds of the industrial hemp plant. Currently defined as Cannabis sativa varietals that contain <.3% THC. Nutrient dense, this oil is fragile, susceptible to heat light and oxidation. It should not be heated at high temperatures and always stored properly for freshness.
Hempseed oil is the foundational element of everything that we do at Cannabis
Basics since 1995 and this is why.
Hempseed Oil is:
Rich in essential fatty acids Omega 6 and 3 in the perfect balance for optimal human cellular performance, making it the optimal nutrition and moisture protection for the layers of the skin, our largest organ
It is a polyunsaturated fat with long molecule chains that enable it to penetrate the epidermis, dermis and subcutaneous layers of the skin to deliver local therapy
Closest to our own natural sebum production, which makes it easily absorbed
Packed with Omega 3, which is great for firming skin and eliminating waste
Rich in amino acids that help skin generate collagen production and elastin, prevents wrinkles, helps skin retain moisture, reduces appearance of stretch marks and helps dry skin
Rich in vitamins E, C and B6
A rare source of stearidonic acid
We use only fresh, organically grown hempseed oil, sourced from Canada. Our hempseed oil is cold pressed without chemical or steam sterilization, leaving all of the healing and nourishing properties intact.
*Our Hemp Body Care line utilizes the best that Hempseed Oil has to offer.
We do not use hemp-derived CBD in this line.
Our Hemp Body Care products are available outside of the state of Washington.